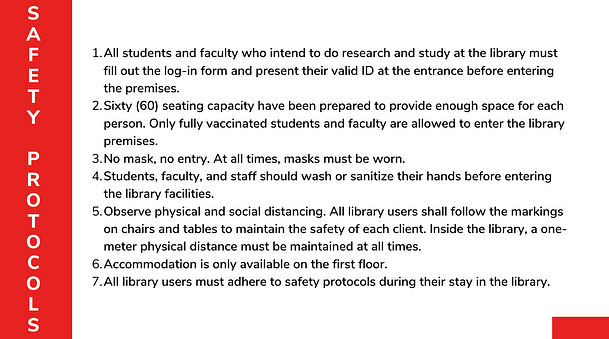 Electronic Document Delivery Service
WE SERVE, WE SHOW COMPASSION
Virtual Library MTV
As we approach the 3rd year of this pandemic, the SU Library continues to see hope and renews our commitment to serving with compassion.
The virtual library online resources is open 24/7.
Real-time inquiry is open from Monday to Friday,
8:30 in the morning until 7:00 in the evening, no noon break,
and on Saturday, 9:00 in the morning to 2:00 in the afternoon.

Faculty and students who wish to borrow, return, and renew library materials may come and visit the library.
Monday - Friday
8:00AM to 12:00 noon and 2 to 5:00PM
The Library System has observed the IATF Guidelines on Areas Under General Community Quarantine, wherein in Section 4 Number 3, it states that, any person below eighteen (18) years old and those who are sixty (60) years old and above, shall be required to remain in their residences at all times.
Online Public Access Catalog
Search our Library Collection
Gain access to several online scientific journals, e-books, and e-magazines from different online databases. Get remote access to many of these databases.
Facility, Gadget, Appointment